Arman Kenessov: I have a contract with Aktobe until the end of the year
06.Jul.2023
Red&Whites' midfielder put an end to recent rumors and shared his expectations for European Cup matches.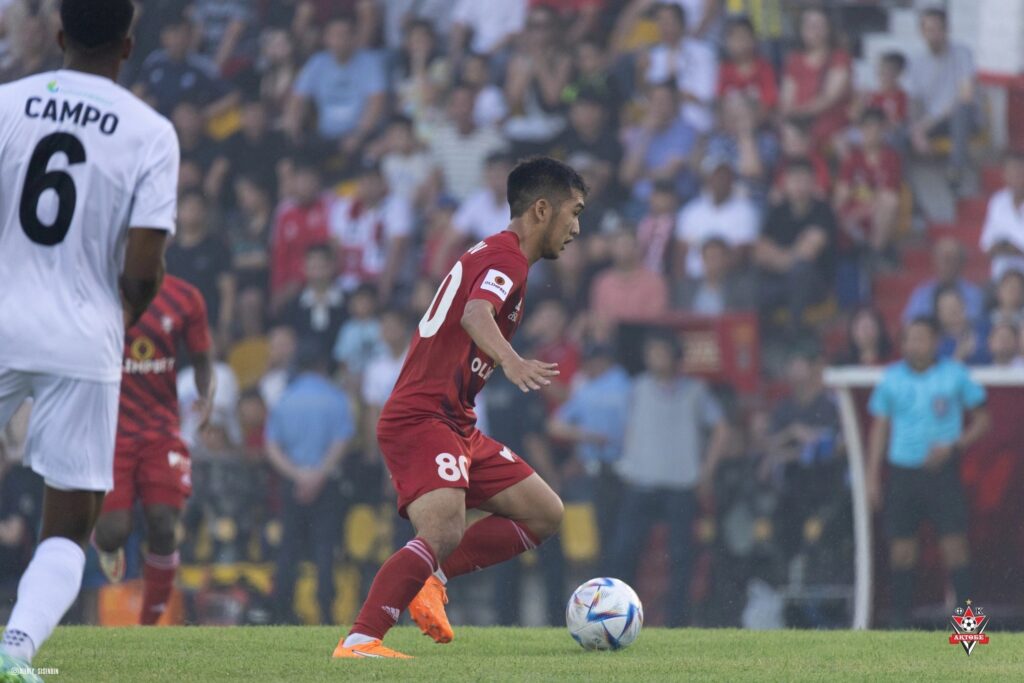 — Recently there were rumors that you are moving to another club. I would like to hear a comment from you.
— Most importantly, I am now in Aktobe. I have a contract with "Aktobe" until the end of the year. What happens after that knows only God.
— So you are staying with us?
— Yes, indeed.
— Currently you are the top scorer of "Aktobe" with 5 goals. Also, playing here, you made your debut in the national team of Kazakhstan. What do you feel?
— Glory to Allah I made my debut for the national team. As for goals and assists, they are not so important for me, the main thing is that I bring value to the team. Of course, you need to score goals, but the team wins is more important.
— Soon "Aktobe" will try their luck in European competition. What do you expect?
— Our potential opponents are strong. But we do not care whether it is "Torpedo" (Kutaisi) or "Sarajevo", because these teams are of the same level. We believe in our strength and with God's help we will try to pass to the next round. And also I wish all domestic teams success in European matches, so that they defend the honor of our country with dignity.