Maxim Samorodov: We have to do our best to win Northern Ireland
18.Jun.2023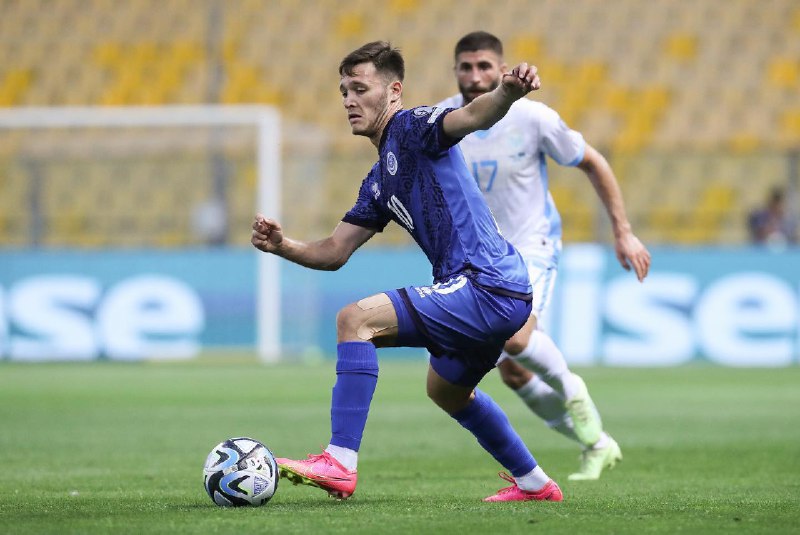 "Aktobe" midfielder summarized last game with San Marino and shared his expectations of upcoming play.
— Max, congrats on winning! You entered the field at the first minute like it was with Slovenia. How did you feel playing on centre forward position?
"Hello! Thank you for your congratulations! I can say that CF position is slightly different, but in general, I feel comfortable playing with Orazov as a CF. We understand each other and I know what to expect, because we used to play together. He knows me and I know him", he smiles.
— You got a penalty which considers as an assist and played 70 minutes on the field. Are you satisfied with your game?
"Well, I earned it due to my teammates. I want to thank coaches for believing in me and letting me play from the beginning. I think that I could play better".
— San Marino is tough nut to crack and there is an upcoming game with Northern Ireland. What do you expect?
"San Marino is truly tough nut to crack", he giggles. "Northern Ireland is a strong national team as well and it will not be easy for us. We have to do our best. I think that everything depends on us if we earn three points and come back with the victory".