Andrei Karpovic: The matches with top teams went well in the season, but with others did not.
02.Nov.2023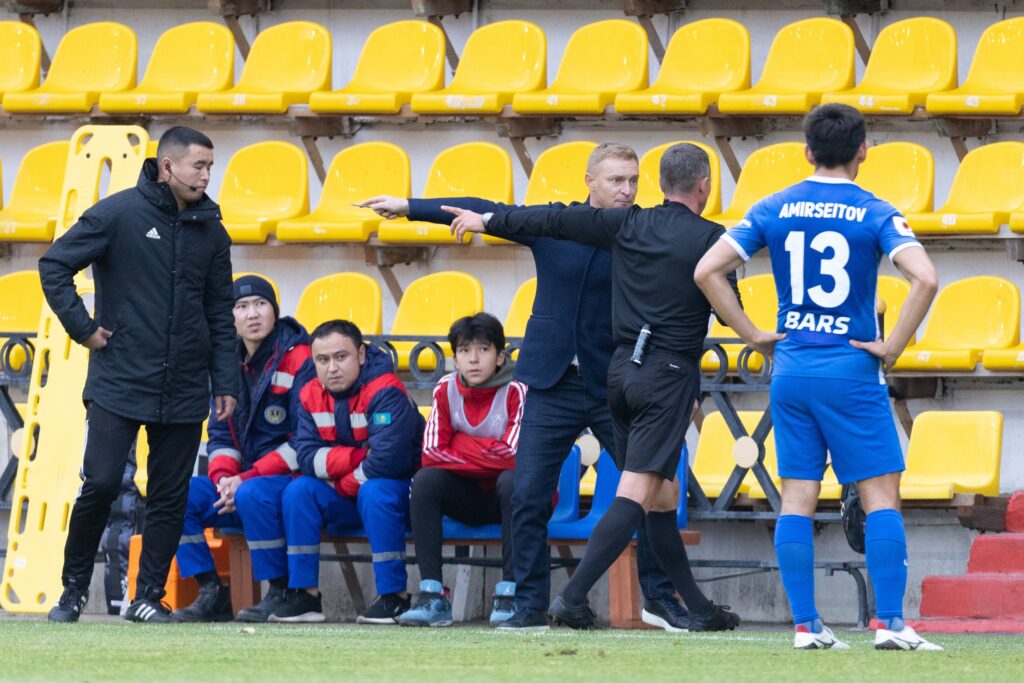 The head coach of FC Aktobe commented on the match against FC Zhetysu.
– I would like to begin with my condolences to families of miners that passed away. Our team is in solidarity. Naturally, it is such a difficult day for the country and we absolutely understand it. We are all sorry for the loss.
If we come to the match, it was two different difficult halves. Every team had their own motivation. Zhetysu had more motivation, because they were solving specific tournament goals, while we had another goal that has already solved. Yes, there was a theoretical chance to move up to second place, but not everything depended on us.
– The weather conditions were bad as well, you must seen the pitch's quality. Snow, rain… Of course, it complicates the game. I can say that in the second half we added more, we managed to be masters on the pitch. Unfortunately, we failed to score and win the match. And it was the first time we played without 12th player. That was unused to play without spectators. In general, I think that third place is logical in the course of the season. You can want more, but to do it, you need a lot of other factors. Desire itself is not enough. There is a certain satisfaction that the team will participate in the European Cup, but there is also a residue, because we wanted to do better.
– I would not want to do an in-depth analysis right now because time is needed. I just congratulate the team. I want to thank for their work and professional skills. We had top matches with the leaders of the championship, and with teams that set more modest goals, we could not achieve the necessary, needed victories. We just consider it as an experience. I would like to congratulate the team and from the whole team to say a huge thank to the fans for supporting us so fiercely all season, in such numbers with such an atmosphere! People from other regions come just to visit the Central Stadium and feel the atmosphere for a reason. I wanted to gift a victory to our fans on such day, but it did not work out. Life does not end here, we need to keep working. In general, I would like to congratulate everyone on the end of a difficult but interesting season. There were some great matches, there were some matches that we do not want to remember, but it is just a part of the game.